An island
soul
Shaped by the elements, accompanied by man, the wines of Domaine de l'Ile express the encounter between an exceptional terroir – unique and inextinguishable – and our winemaking savoir-faire.
A wine of Provence with an island soul
The Domaine de l'Ile
An organic
vineyard
The Domaine de l'Ile, a historic wine estate in Porquerolles, is located on three plains: Notre-Dame, le Phare, and Brégançonnet. Whether in the island's heart or its antipodes, in the Port-Cros National Park and its surrounds, these protected landscapes reveal the expression of the island's facets. Here, the slightest intervention is respectful of the environment. It is even a way of life. The estate, certified in organic agriculture, adopts an approach of preserving biodiversity through an agroecological management of the vineyard. This is the only way to faithfully express our terroir.
An inspired Côtes de Provence
Domaine de l'Ile also draws its Provencal identity from its grape varieties, typical of southern wines. Syrah brings sunshine to spicy accords. Grenache brings generosity to the blend, like a reminder of the local sweetness of life. This impression is reinforced by the volume of the Cinsault, which is fresh and juicy. Tibouren, a typical variety of the Var coastline, rises up on these schist soils, displaying its noble and delicate aromas. Mourvèdre likes to see the sea, the light exalts its fruit aromas. The Rolle, for its part, reigns alone in the composition of the Domaine's white wines, stretching out its fresh and saline notes, balanced by an elegant gourmandise.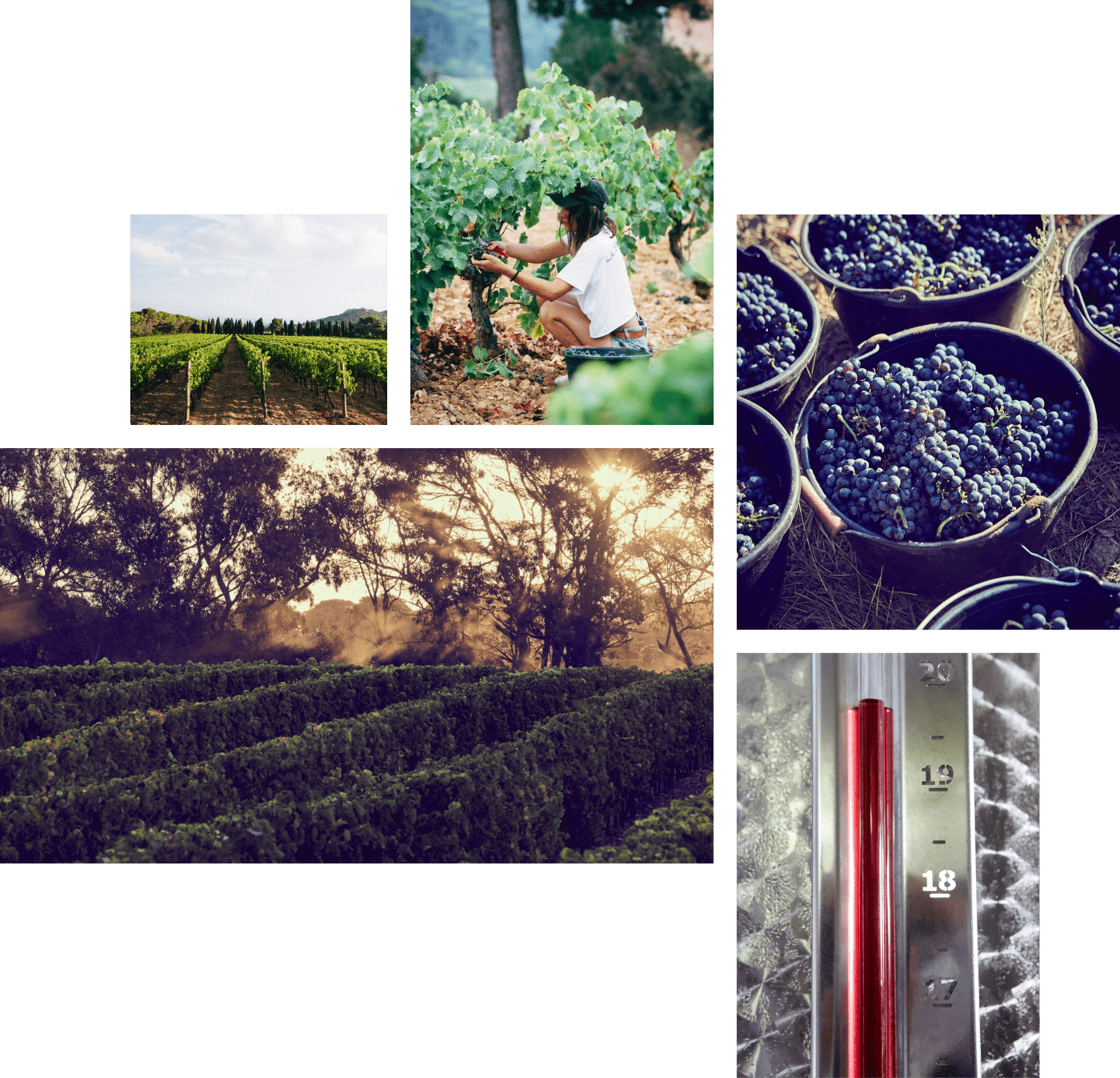 Precise savoir-faire
Pruning, tilling the soil, disbudding, or harvesting, every facet of maintaining the vineyard is decided variety by grape variety to reveal the identity and aromatic complexity of each. The sorting is rigorous and careful, and the manual harvest carried out after tasting and analysing the grapes.
Nothing is left to chance in this viticultural maieutic. Measures are taken daily to preserve the freshness and life of the fruit. And this continuous choreography is intimately linked to each plot, right up to blending and bottling, simultaneously an art and a savoir-faire.
Wines of the sun and the wind
At the end of this journey, rooted in the cultivation of endemic grape varieties and the respect of the Mediterranean spirit, two great wines were born. A white and a rosé, proud witnesses of this idyllic setting.